Revolving Green Around the Blue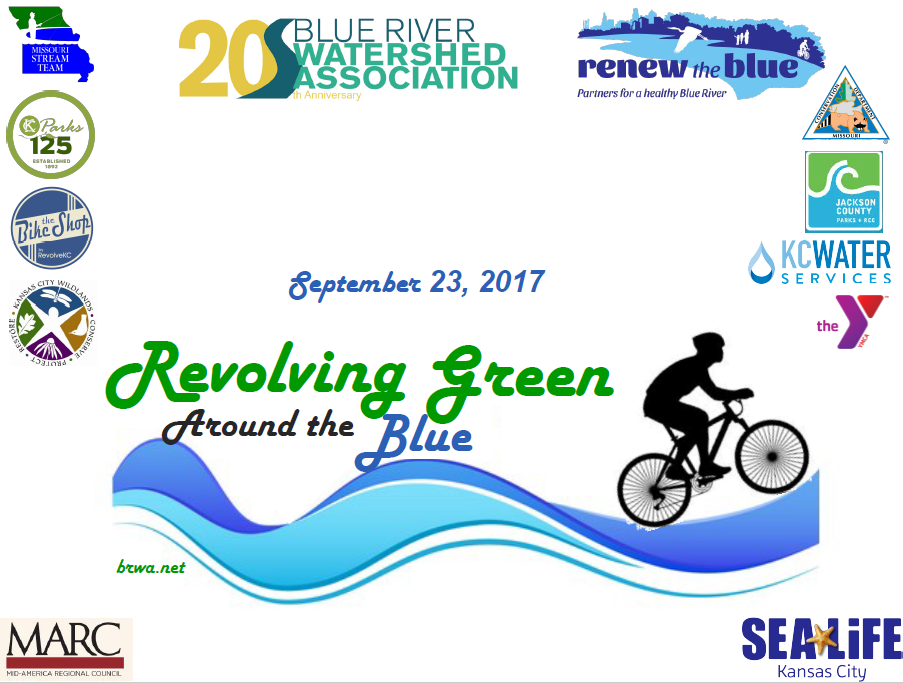 Join Blue River Watershed Association and its partner agencies in this bike ride event!
Bring your family, friends, and co-workers! Share the fun and form teams! The more the merrier,
and the more work will get accomplished to save the rivers!
Cost: FREE
Morning Activities Include:
• Litter Pickup
• Invasive Honeysuckle Removal
• Rain Garden Planting
• Bicycle safety & maintenance workshops
Participants then ride 5 miles to Alex George Lake for free picnic while enjoying the music of Eco Elvis!
If you do not have a bike and would like to borrow one, please note this upon registration.
Appropriate for families (children 8 and up). Registration priority deadline September 18.
You can drive to the picnic, if you are not able to bike!