Revolving Green Around the Blue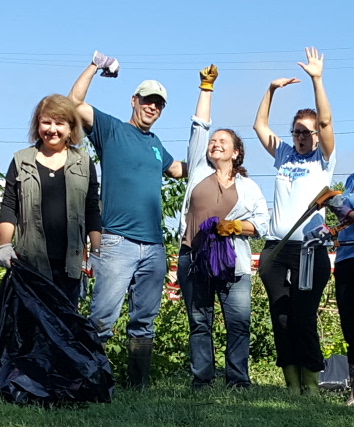 Join BRWA, and its partners, for the 5th Annual Revolving Green Around the Blue event at Watts Mill Shopping Center. If you'd like to do something to help improve your community, then this is the day to join in!
There will be three different stewardship activities to participate in: Invasive Honeysuckle Removal, Native Planting, and Picking Up Litter!
Afterward, there will be bicycle safety and maintenance workshops and a 5-mile bike ride to Alex George Wetland Area. All participants are invited to a free hotdog picnic lunch!
Bring your friends, your family, or come by yourself! This is a great event to meet new friends, and get outside, have fund, and help the Earth!
Registration Deadline: September 21, 2018, 8:00 pm